Cabarrus County Assault Charges And Crimes of Violence
Cabarrus County Assault Charges And Crimes of Violence,
NC Criminal Law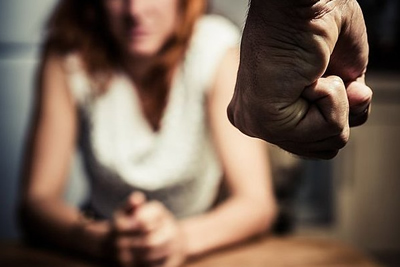 There are two sides to every story. If you've been charged with any type of assault in North Carolina, YOUR STORY MATTERS. You need the counsel of an experienced trial attorney to assist you in handling your case. Laura Baker can evaluate the facts of your case and determine how best to help defend you.
Laura M. Baker, has defended many people of the Concord, North Carolina, area accused of assault and other violent crimes. If you were arrested in Cabarrus County, Rowan County or Stanly County, contact us immediately.
---
Contact our Cabarrus County Lawyers to arrange a consultation, or brief us on your situation here.
Call For Action! 704-669-8165
---
There are viable defenses to assault, including self-defense or defense of others. Criminal defense attorney, Laura Baker, will vigorously represent you, no matter what the charges:
Assault on a Female
Assault on a Child under 12
Assault on a Sports Official
Assault on a Government Official
Simple Assault
Affray
Assault with a Deadly Weapon
Assault with a Deadly Weapon with the Intent to Kill
Assault with a Deadly Weapon with Serious Injury
See Also Murder & Manslaughter Charges
Assault charges in North Carolina can range from misdemeanors to serious felonies depending on the type and severity of the conduct that is being alleged. Along with that, the punishments for assault convictions vary widely from simple fines and community service to long jail sentences.
For example, a simple assault charge is a class 2 misdemeanor and can carry a maximum of 30 days in jail. But a felony assault with a deadly weapon with the intent to kill charge can cause a person to serve 15-98 months of jail time.
Laura M. Baker can assist you in determining if the charges are appropriate and if they can be lessened or disputed in any way. Certain defenses like self-defense, the defense of another person, and sometimes even that the state's victim consented to the assault can cause your case to be reduced, dismissed, or have you found not guilty after a trial.
As in all cases, Laura M. Baker will make sure that she knows your story, looks at the evidence, talks to the witnesses, views any body-camera footage and examines your case from all angles before making a decision on how to proceed and what defense is best. You can also help prepare your own case: make sure you document what happened soon after the event, take photographs of any injuries you may have sustained in the assault/altercation, gather camera footage of the event if any, etc.
From domestic violence to bar fights, assault or violent crime charges require proactive representation and a knowledge of the local justice system. Call our Concord office at 704-669-8165 or contact us online to arrange a confidential consultation with a lawyer.

Attorney Laura M. Baker, strives to provide aggressive, compassionate and down-to-earth criminal defense representation to all of her clients. Her No. 1 priority is to advocate for your best interests and represent you to the fullest extent of the law while keeping you informed in the process. Whether it is a traffic offense, a misdemeanor, or a felony, her goal is to give you a complete understanding of all the legal implications of your matter while educating you on the possible and probable outcomes that she can provide.
Laura M. Baker has built strong relationships with Judges and District Attorneys in Cabarrus, Rowan, Stanly, Union and Mecklenburg Counties and works hard to ethically and professionally advocate for each and every client.