Cabarrus County Drug Possession Defense Attorneys
Cabarrus County Drug Possession Defense Attorneys,
NC Criminal Law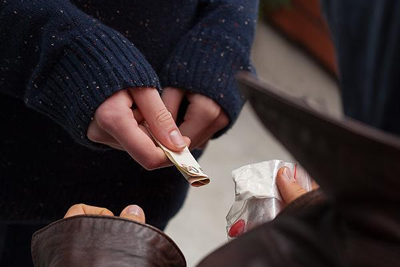 Just because police found drugs on you or on your property does not necessarily mean they can convict you. If your rights were violated or the prosecutor can't prove the connection, the case may fall apart. Even if the evidence is strong, there may be alternatives to jail or prison and a criminal record.
If you are accused of drug possession, Laura Baker, will keep the prosecution honest and explore every avenue to shield you from the worst penalties. I represent people arrested for drug crimes in Concord, and surrounding counties of North Carolina. Contact our Concord drug possession lawyers immediately to assert your rights.
---
Contact our Cabarrus County Lawyers to arrange a consultation, or brief us on your situation here.
Call For Action! 704-669-8165
---
Criminal defense practice lead, Laura M. Baker, is a proven and effective criminal defense attorney. Unlike many attorneys in the area, she is admitted to practice in both state and federal court. Attorney Baker has the negotiation and trial advocacy skills that have achieved favorable results for clients accused of various drug offenses that include:
Possession of cocaine, heroin or prescription narcotics
Possession with intent to distribute
Selling drugs
Many people needlessly plead guilty to drug possession when the case would not hold up in court. Attorney Baker can defend you against any drug charge and aggressively investigate your case. She goes beyond most attorneys when it comes to thoroughness and preparation. She will follow up with the state or FBI crime lab. Was the sample properly tested and actually identified as what police thought it was?
Attorney Baker will make the prosecutor prove an intent to introducing drugs into the body. These are just some of the ways our Concord drug possession attorneys challenge drug charges to protect our clients from the harsh consequences.
Protect Your Rights and Contact Us
Find out where you stand and how we can help. Call our Concord office at 704-669-8165 or contact us online to arrange a confidential consultation with our North Carolina drug crime defense attorney.

Attorney Laura M. Baker, strives to provide aggressive, compassionate and down-to-earth criminal defense representation to all of her clients. Her No. 1 priority is to advocate for your best interests and represent you to the fullest extent of the law while keeping you informed in the process. Whether it is a traffic offense, a misdemeanor, or a felony, her goal is to give you a complete understanding of all the legal implications of your matter while educating you on the possible and probable outcomes that she can provide.
Laura M. Baker has built strong relationships with Judges and District Attorneys in Cabarrus, Rowan, Stanly, Union and Mecklenburg Counties and works hard to ethically and professionally advocate for each and every client.