Concord Probation Violation Attorneys,
NC Criminal Law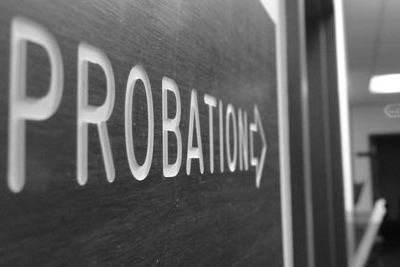 If you messed up on your probation, the judge has the authority to impose the original jail sentence. Laura M. Baker will advocate for you to avoid this worst-case scenario.
Our knowledgeable attorneys have helped some clients stay on probation rather than going to jail. The key is being proactive. Contact Attorney Baker today to discuss your probation violation. Based in Concord, North Carolina, we take cases in Cabarrus, Rowan, Stanly and surrounding counties.
---
Contact our Concord lawyers to arrange a consultation, or brief us on your situation here.
Call For Action! 704-669-8165.
---
If you violated terms of the original criminal conviction, a judge can revoke your probation for any number of reasons:
New criminal charges
A failed drug test
Failing to pay fines, court fees or restitution
Failing to complete treatment or community service
Absconding from the jurisdiction
Failing to report to your probation officer
Other violations of the conditions of probation
Criminal defense lawyer Laura Baker will represent you at your probation revocation hearing. Before that date, she will advise clients on steps they can take to convince the judge to grant another chance: paying money owed, finishing classes or treatment, attending A.A. meetings, connecting with your probation officer. If your violation was financial, they can try to show the judge that it was because of hardship and not willful.
In the event your probation is revoked, she can still try to limit the consequences. If the judge says no more second chances, our goal is to have clients sentenced to no more than the minimum time of the original sentence range.
Call us at 704-669-8165 or contact us online for a confidential consultation.

Attorney Laura M. Baker, strives to provide aggressive, compassionate and down-to-earth criminal defense representation to all of her clients. Her No. 1 priority is to advocate for your best interests and represent you to the fullest extent of the law while keeping you informed in the process. Whether it is a traffic offense, a misdemeanor, or a felony, her goal is to give you a complete understanding of all the legal implications of your matter while educating you on the possible and probable outcomes that she can provide.
Laura M. Baker has built strong relationships with Judges and District Attorneys in Cabarrus, Rowan, Stanly, Union and Mecklenburg Counties and works hard to ethically and professionally advocate for each and every client.