Harrisburg Sex Crimes Attorney,
NC Criminal Law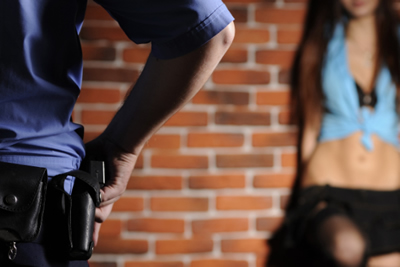 Simply being charged with a sexual offense can damage your reputation. Being convicted of a sex crime will affect your life for many years. In addition to a jail or prison sentence, you may be required to register as a sex offender, which has lifelong consequences. You may have trouble finding work and maintaining a relationship with your family.
If you have been arrested or charged with a sex crime, you cannot afford to take chances with your defense. Contact Laura Baker an experienced criminal defense attorney who represent individuals charged with state and federal sex crimes. While Attorney Baker strives to have charges reduced or dismissed, she is prepared to go to trial if that is in your best interests.
---
Contact our Cabarrus County lawyers to arrange a consultation, or brief us on your situation here.
Call For Action! 704-669-8165
---
Aggressive Defense
Laura Baker represents people who have been charged with a range of state and federal sex offenses, including:
Rape
Statutory rape
Date rape
Child molestation
Child pornography
Internet sex crimes
Prostitution
Sex crimes involving the Internet may be charged as federal crimes. Laura Baker is licensed in the middle federal district of North Carolina. Attorney Baker has experience practicing in federal court and working with federal prosecutors. Attorney Baker will thoroughly prepare your case, gathering evidence and examining it for admissibility. If the case proceeds to court, she will vigorously protect your rights.
Contact a Cabarrus County Sexual Assault Defense Attorney
For a confidential consultation, please call 704-669-8165 or contact us online.

Attorney Laura M. Baker, strives to provide aggressive, compassionate and down-to-earth criminal defense representation to all of her clients. Her No. 1 priority is to advocate for your best interests and represent you to the fullest extent of the law while keeping you informed in the process. Whether it is a traffic offense, a misdemeanor, or a felony, her goal is to give you a complete understanding of all the legal implications of your matter while educating you on the possible and probable outcomes that she can provide.
Laura M. Baker has built strong relationships with Judges and District Attorneys in Cabarrus, Rowan, Stanly, Union and Mecklenburg Counties and works hard to ethically and professionally advocate for each and every client.